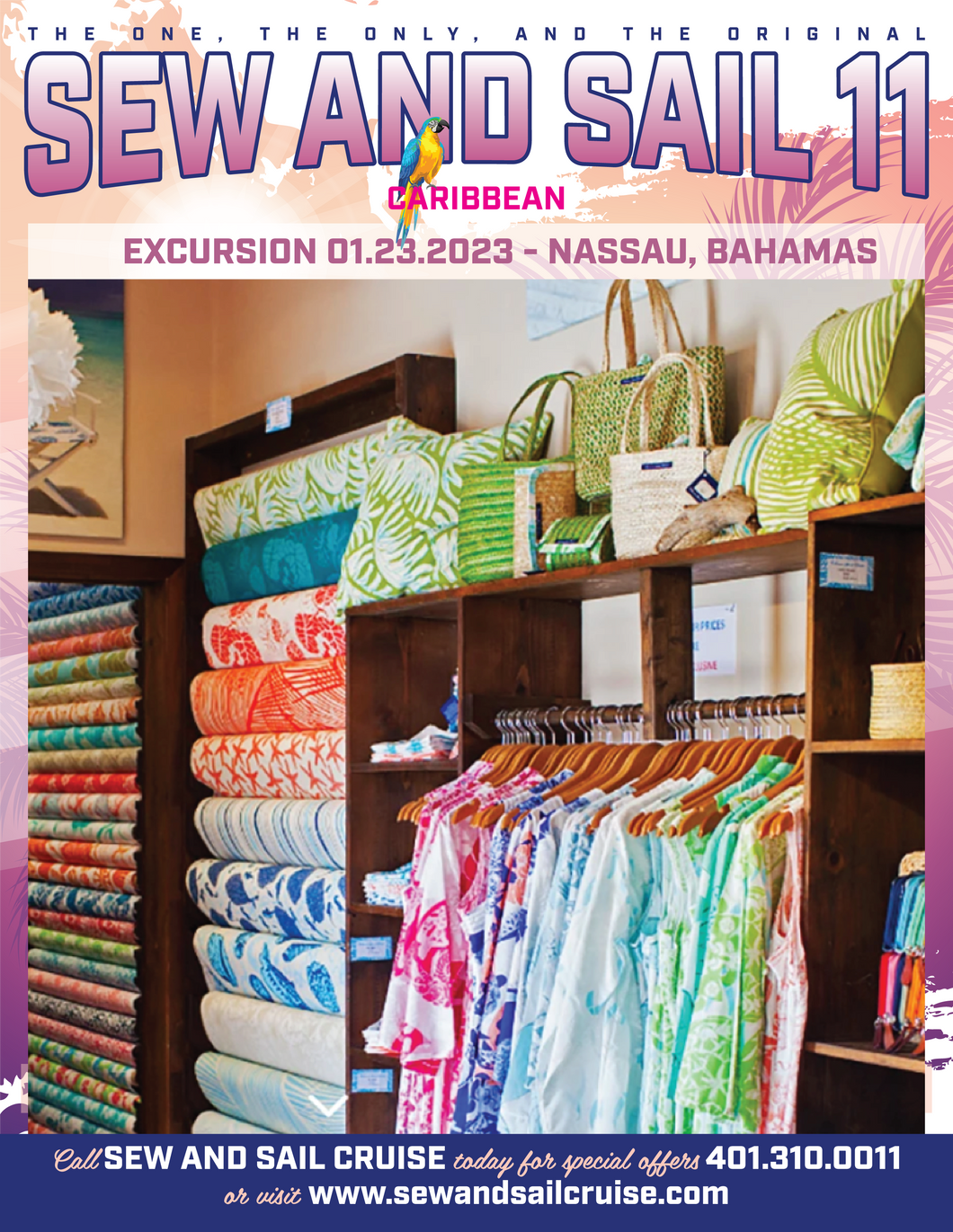 Nassau Excursion: Jan 23rd on SS11
Regular price $54.99 Sale
This is available to all participants and their guests in our Sew & Sail 11 group with OESD Cruise! All people that attend will need a ticket for this excursion. First come first serve, limited space available. 
This optional excursion is a Behind-the-Scenes tour of the famous Bahama Hand Prints print facility. Attendees will get a first hand experience and get to meet and ask questions to the team that makes the magic happen at Bahama Hand Prints. There will be a little delectable treat with a special shop discount for in-store. The shuttle will then bring attendees back into town to the pier. 
This Excursion includes a Shuttle to to the facility, a behind the scenes tour, a group Discount and a Shuttle back to town/port. 
A this is a Non Refundable event.  Let's have some FUN and get ready to Sew & Sail!